Buffered VPN

Buffered VPN is a relatively new entry into the VPN market. Founded in 2013, this Hungarian company has quickly become one of the better known VPN services due to excellent speeds, reliable servers in 46 countries, and solid security.
Buffered has servers in 46 countries around the world, making it easy locate yourself around most of the world. Check their homepage for a full list. Users can connect five devices simultaneously, and P2P downloading (torrents) is permitted on all servers.
Buffered pricing, plans, and payment
Buffered offer one service to all its users, without limits, with significant discounts if you sign up for a six or twelve month plan.
Month by month is the most expensive, at $12.99/ month.
Six months costs $59.94, or $9.99/ month.
A twelve month plan costs $99, which works out to $8.25/ month.
Payment can be made via credit card, PayPal, or, for those who wish an added layer of anonymity, BitCoin. The whole site is secured with SSL through Digicert, which provides identity assurance warranty of $1,000,000.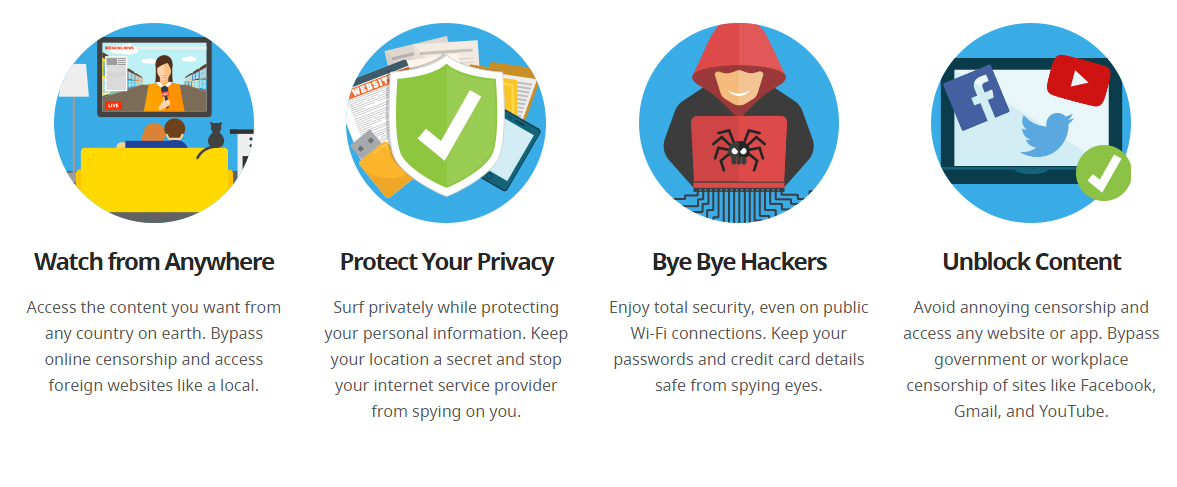 Buffered VPN security, logging, and encryption
Buffered keeps its central servers in the Netherlands, meaning it doesn't have to keep extensive records of its users activities, and is very unlikely to be forced to hand over any user information. Because of this, the company logs only minimal records.
Buffered keeps logs of the user's IP address, time of connection to their servers, and duration of connection, which means a time correlation attack could be carried out if they were legally obliged to hand over this information, although it's unlikely. Due to the technology required, only criminal investigation units would do this, so most people have nothing to worry about. This is fairly standard information for a VPN provider to log, although there are others that keep absolutely no logs.
OpenVPN is available for all platforms, and uses AES-256 for data encryption, SHA1 authentication, and RSA-2048 for handshaking. This is very strong, and almost impossible to crack.
Setting up Buffered VPN on a Sabai Router
OpenVPN
Please make sure you are connected to the Sabai router before attempting setup. Connect using either wire or wireless.
Log in to your Buffered VPN account by visiting buffered.com and entering the username and password provided in your welcome email.
Click on Download.
Click on "Get Configuration Files" in the "For Routers" section.
Click on the button for the preferred VPN location.
Open a new web browser tab and enter 192.168.199.1 in the address bar and log in to your Sabai VPN Router. Default login is admin and sabaipass123.
Click on the Network menu link.
Click on the OpenVPN menu link.
Click the Choose File button.
Find the file you downloaded for the server location you prefer and click Open.
Click Start.
Congratulations!
Your basic OpenVPN setup is complete.
Gateways
Setting up gateways allows you to control which devices connect to Buffered VPN, and which just go through your regular internet. This is perfect if you want to stream content from other countries while gaming or using your phone through your local connection.
Head to our VPN Router Setup Guide to learn how to use gateways with Buffered VPN.