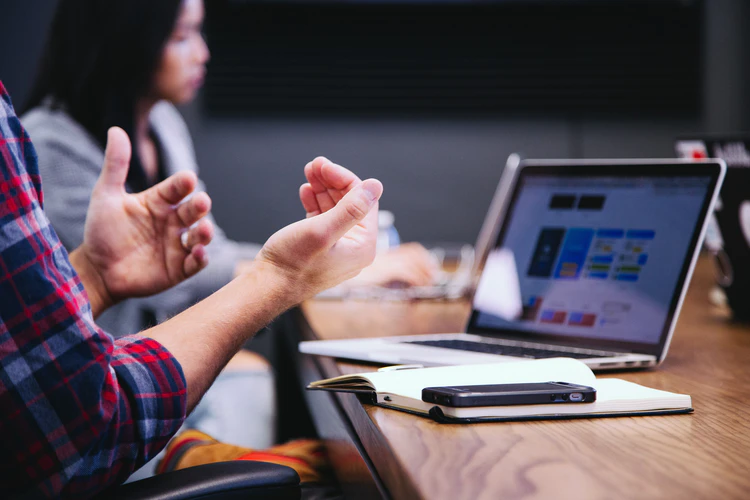 Cybersecurity has become an increasingly critical issue in the digital age. For instance, in 2016, malicious cyber activity cost the United States alone up to $109 billion(1).
When doing transactions like charity donations through workplace giving, it's critical to secure data. This practice is essential, like using secure public or private cloud storage for Windows, Mac, Linux, Android, and iOS devices.
Read on to learn some effective ways for your company or organization in preventing events like identity theft.
Tip #1: Secure Contact Information
Before your organization or company donates to charity, obtain the organization's contact information. Look for options like:
Email address
Facebook page
Phone number
Mailing address
A brick-and-mortar address is always better than a post office (P.O.) box since it's easier to run a scam through the latter. It's also not enough for a company to post contact information on its website.
Verify that the email and landline number are working.
If a charitable organization provides no contact information at all, it's a red flag. Your company should shop around for another giving opportunity.
Tip #2: Use a Secure Server and Payment Option
Always check a charity's website to verify if it's using a secure server. The web address inside the search bar should start with "https://" to indicate that it's a secure server.
Even if the charity is legitimate, it's critical to do all financial transactions via a safe server.
Over 70 years ago, the Diners' Club, Inc. launched the first-ever universal credit card in 1950(2). It was paper, not plastic.
Interestingly, today many cybersecurity experts recommend using credit cards to make online donations.
The reason is that you can report any fraudulent activity to your company's credit card company and request to get the charges reimbursed.
Tip #3: Monitor How You Connect to the Web
Besides noting a company's website and how you send money, you should also consider your internet connection. For example, when using public WiFi, avoid visiting sites that require you to enter a username and password.
A few alternatives include creating a mobile hotspot or using a mobile data plan. Always switch to these other options before donating.
This simple step can help to prevent issues like companies stealing your online personal info. Another option is to use a virtual private network (VPN). It makes all communication on your mobile phone or computer encrypted.
Tip #4: Verify Nonprofits Before Donating
Before your company or organization donates to a nonprofit organization, make sure the group is valid. In particular, watch out for startups or small charities.
These factors don't mean they're automatically fake. This occurrence is more likely in small organizations than big charities like the American Red Cross or Feeding America, for example.
"New" nonprofits often pop up in specific situations, like after a natural disaster or during the holiday season. If your business gets an email from a nonprofit asking for donations, read through it.
Cybersecurity experts often recommend checking the email's grammar and punctuation. A legitimate charity would likely take the time and effort to make an excellent first impression by proofreading any mass mailing.
Tip #5: Keep an Eye on Hyperlinks
It's unfortunate, but online fraud spikes after catastrophic events such as natural disasters. Social media and other outlets tend to be flooded with donation requests from groups like relief agencies.
Cybercriminals sometimes pose as nonprofit organizations but lead victims to fake landing pages. One common technique is to use phishing scams through email campaigns.
If you get an email allegedly from a charity asking your company to donate money, scrutinize the email. Read through it and if something doesn't seem right, avoid clicking on the hyperlink. That includes the email address itself.
Final Thoughts
The tips mentioned above can help prevent online fraud when your workplace makes online charitable donations. You can donate online with confidence. Give without being taken in!
References
1. The cost of malicious cyber activity to the US economy
https://www.hsdl.org/?view&did=808776
2. Credit card
https://www.britannica.com/topic/credit-card
Recent Posts
Cybersecurity has become an increasingly critical issue in the digital age. For instance, in 2016, m …

A default gateway is where all your internet traffic goes first before leaving your network. That's …

IT infrastructures across organizations are now more complex than ever. Given the increasing number …