Strong VPN
Sabai Technology has partnered with StrongVPN, a veteran VPN service provider who truly cares about online privacy and security. Strong VPN keeps zero usage logs and also owns their own VPN servers rather than leasing their infrastructure, giving them more control over the security of their network than most providers.

If you already have a subscription with StrongVPN and are looking for the setup guides for your Sabai OS VPN Router, click here to scroll to the right section.
StrongVPN is giving all Sabai Technology customers 15% off with promotional code SABAIVIP.
Follow this link to get a StrongVPN account.
What is StrongVPN?
StrongVPN is a VPN provider based in California that integrates seamlessly with Sabai OS. They offer a true no logs policy, as well as a seven day money back guarantee should you not get to grips with the service.
As well as a VPN service, all StrongVPN customers get access to their SmartDNS, which allows you to bypass geo-restrictions, censorship, and IP blocking without encryption. This makes SmartDNS slightly faster than VPN, and perfect for streaming HD video and gaming.

StrongVPN pricing and packages
StrongVPN offers a single package with different price points depending on how long you sign up for. One month is $10, 3 months is $8/ month, 12 months is $5.35/ month. The service is the same regardless of the amount of time you sign up for.
Security
StrongVPN offers several connection protocols, the most popular of which, among VPN users, is OpenVPN. Other protocols offered by StrongVPN are PPTP, L2TP, SSTP, and IKEv2. Sabai OS can be used with OpenVPN and PPTP
OpenVPN is considered the most secure VPN protocol, as it uses exceptionally strong encryption. StrongVPN provides OpenVPN with up 256 - 2048 bit encryption available, whilst retaining high speeds.
OpenVPN is the best choice when privacy is required. It is customizable to run on any port, and fast enough for most applications when using a fast internet connection.
PPTP can be slightly faster than OpenVPN, but uses weaker encryption (128 bit). It can be used with devices that don't support stronger protocols such as OpenVPN or L2TP. If you're not worried about encryption (you should be), but just want the fastest connection to a server in another location, PPTP can be a good choice.
Locations
Strong VPN operates 686 servers in 47 cities throughout 24 countries worldwide:
Australia, Canada, Czech Republic, France, Germany, Hong Kong, Israel, Italy, Japan, Latvia, Luxembourg, Malaysia, Mexico, Netherlands, Romania, Singapore, South Korea, Spain, Sweden, Switzerland, Turkey, United Kingdom, United States.
Performance Issues
There are several optimizations that can be performed to get the best speed from StrongVPN. The simplest way is to choose a server that's as close as possible to your actual location. If you're still experiencing speed issues, try changing to PPTP and check if that helps. If not, it's possible there's an issue with your ISP. Go to speedtest.net and check your speed with and without the VPN. If there's little difference, but both are slow, then you should consider asking your ISP about a faster service.
You can also try connecting directly to your modem, rather than through the router. If you experience significantly better speeds when bypassing the router, there could be an issue with the router itself. In this case, contact Sabai Technology technical support.
StrongVPN Setup on Sabai OS
OpenVPN Auto-Installer for StrongVPN
Log into your account at strongvpn.com

Hover over VPN Accounts and click on VPN Accounts Summary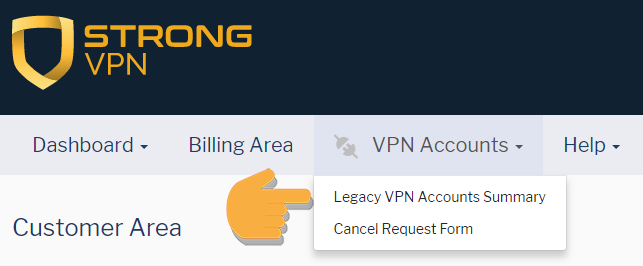 Scroll to Your OpenVPN/IPSec accounts and click on Get Installers

Click on the Sabai OS button

Copy the string of text in the text box.

Please make sure you are connected to the Sabai router before attempting setup. Connect using either wire or wireless.
Default Wireless connection is
SSID: Sabai24
Password: sabaipass123
Open a new web browser tab and enter 192.168.199.1 in the address bar and log in to your Sabai VPN Router. The default login is admin and sabaipass123.
Click on Diagnostics then System
Paste the copied text into the box. Click Execute
A message will be displayed confirming installation to your router
Click on the Network menu link.
Click on the OpenVPN menu link.
Click Start
Setup is complete, check the top right corner for location and connection status of the VPN.
Please reboot your router to complete VPN setup
PPTP for StrongVPN
Log into your account at StrongVPN.com

Hover over VPN Accounts and click on VPN Accounts Summary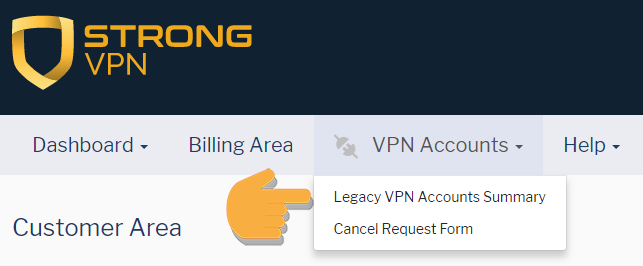 Click on Account Setup Instructions.
Keep this page open, we're about to use it.
Return to the router control panel at 192.168.199.1 in your web browser.
Click on the Network link.
Click on the PPTP link.
Configuring Your Sabai VPN Router
STEP 1. Enter your Server.
STEP 2. Enter your Username.
STEP 3a. Enter your Password.
Click Save.
Verify your entry.
STEP 3b. Click Start.
Congrats!
Your basic PPTP setup is complete.
Gateways
Next you'll want to set up one of Sabai Technology's most popular features - Gateways. A router gateway allows you to simultaneously connect one or more devices to your router's VPN connection, whilst connecting other devices to your local non-VPN internet. This gives great flexibility and allows you to securely connect to a server in another country to access geo-restricted content, whilst using your normal internet for simple browsing of the web, social media, etc.
It's also often possible to get early access to games in particular countries, so you can simply switch your VPN over to that country for your gaming system, whilst keeping your phone, tablet, etc. connected to the local internet.
Sabai OS Gateways also work in combination with our VPN Accelerator, which makes a third connection to choose from, and gives your VPN connection an impressive speed boost.
Setup of Gateways is done through the Sabai OS dashboard, and is the same for all our routers. Head over to the gateways setup page to get started.